I Have a Vision | Golden Rule | Heaven on Earth | Religions | Da Vinci &Scrolls | Spirituality | My Way!
GUIDELINES TO FAIR FIGHTING WITHIN A RELATIONSHIP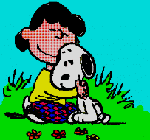 Does fair fighting exist? Can fair fighting occur? Is fair fighting healthy? It is all to often that Hollywood reminds us that the perfect couple or parents never argue and have that perfect relationship where everything goes so wonderfully well. If only that's the way it were in reality. But there is a reason for challenges, mistakes, squabbles, arguments and good healthy debates. In fact, if handled correctly, a good honest fight can turn a relationship into a more healthy, trusting and long standing relationship. In this guideline I share with you simple guidelines in which people within a relationship can fight fair and overcome things such as changing subjects, hitting below the belt, winning and losing and above and beyond all steering clear of violence.
| | |
| --- | --- |
| 1.) Fight by mutual consent: | Don't insist on a fight at a time when one of you can't handle this type of strain. A good fight demands two ready and capable participants. |
| 2.) Stick to the present: | Don't dredge up past mistakes and faults about which you can do nothing. |
| 3.) Stick to the subject: | Limit this fight to this subject. Don't throw every other problem into it; take them one at a time or at different times. |
| 4.) Don't hit below the belt: | In your lives together you discover each others sensitive areas. Don't throw them at each other! |
| 5.) Don't quit; work it out: | Bring the fight to a mutual conclusion. Otherwise, it is most likely to resurface again and again. Closure is imperative. |
| 6.) Don't try to win, EVER: | If one wins, the other loses and begins to build resentment within the relationship. This destroys, rather than builds the relationship. |
| 7.) Respect crying | Crying is a valid response to how we feel, but don't let crying sidetrack you. Crying is a valid response for both men and women. |
| 8.) No Violence | Physical violence violates all the above rules for fighting by mutual consent. There is no justification for physical violence. |
Remember, a fight between domestic partners has the purpose of clearing the air and expressing deep feelings in order to build a more unified life together. Keep your goal in mind - the goal of sharing your lives with each other. Below are some words not to use and some words you might try out the next time you get into a fair fight.
Words for the fighting wise

"NO-NO" Words

"YES" Words

"You Never"
"I told you so"
"You always"
"I don't want to discuss it"
"When will you ever learn?"
"How many times do I have to tell you?"
"I'm sorry"
"I need you"
"Please help me"
"I did wrong"
"Thank you"
"I love you"
Along with my edits and compilations this is a work-in-progress piece so please, if you have suggestions feel free to email me with them. Credits also go to a friend and scholar whom goes by the name of Carol. :)
I Have a Vision | Golden Rule | Heaven on Earth | Religions | Da Vinci &Scrolls | Spirituality | My Way!